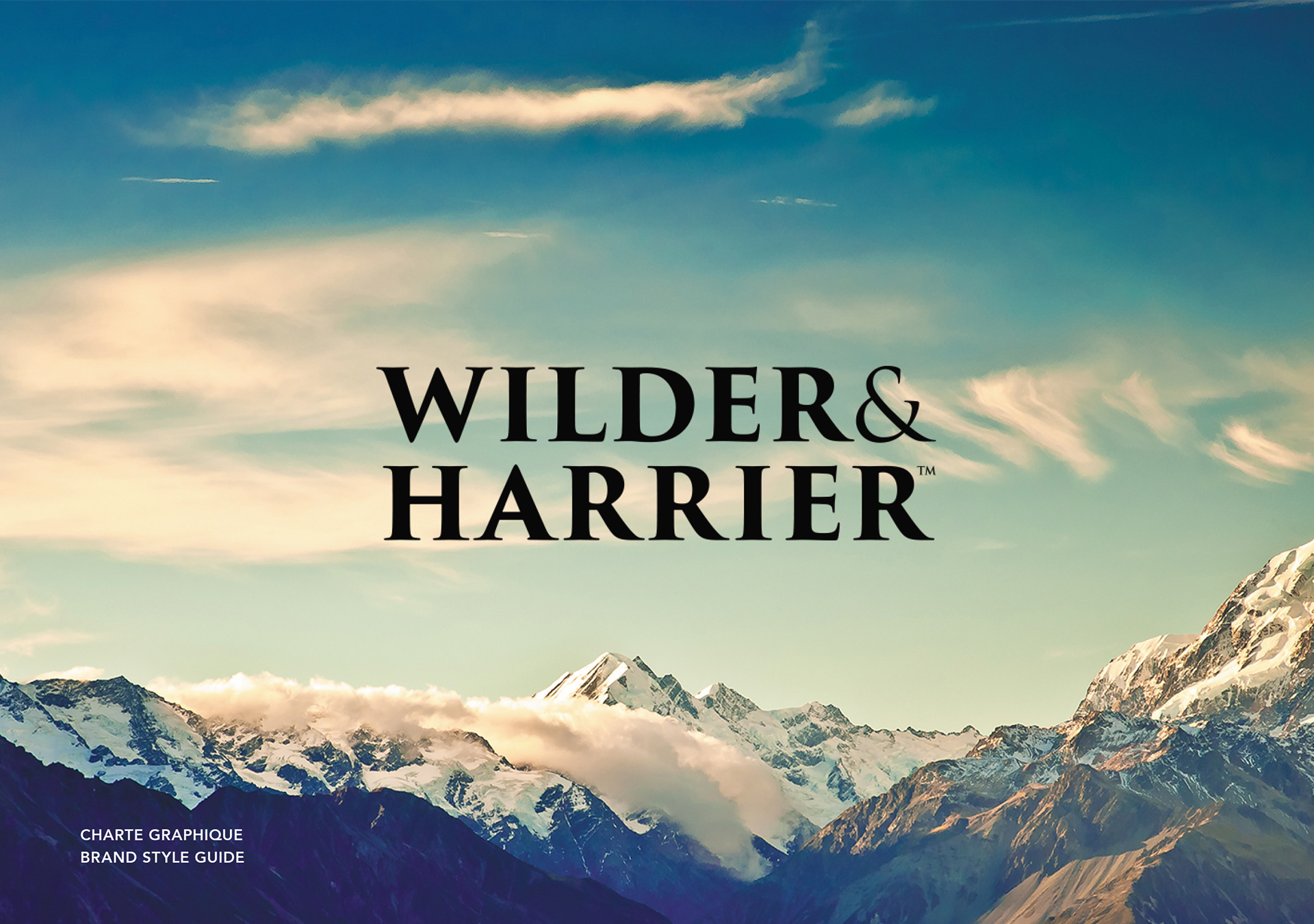 Wilder&Harrier are healthy training rewards for dogs made from cricket flour. Positioned as a healthy and sustainable protein source, the cricket-based treats are designed for very active dogs (especially those that compete in dog-related sports such as canicross, which are rapidly gaining popularity in North America).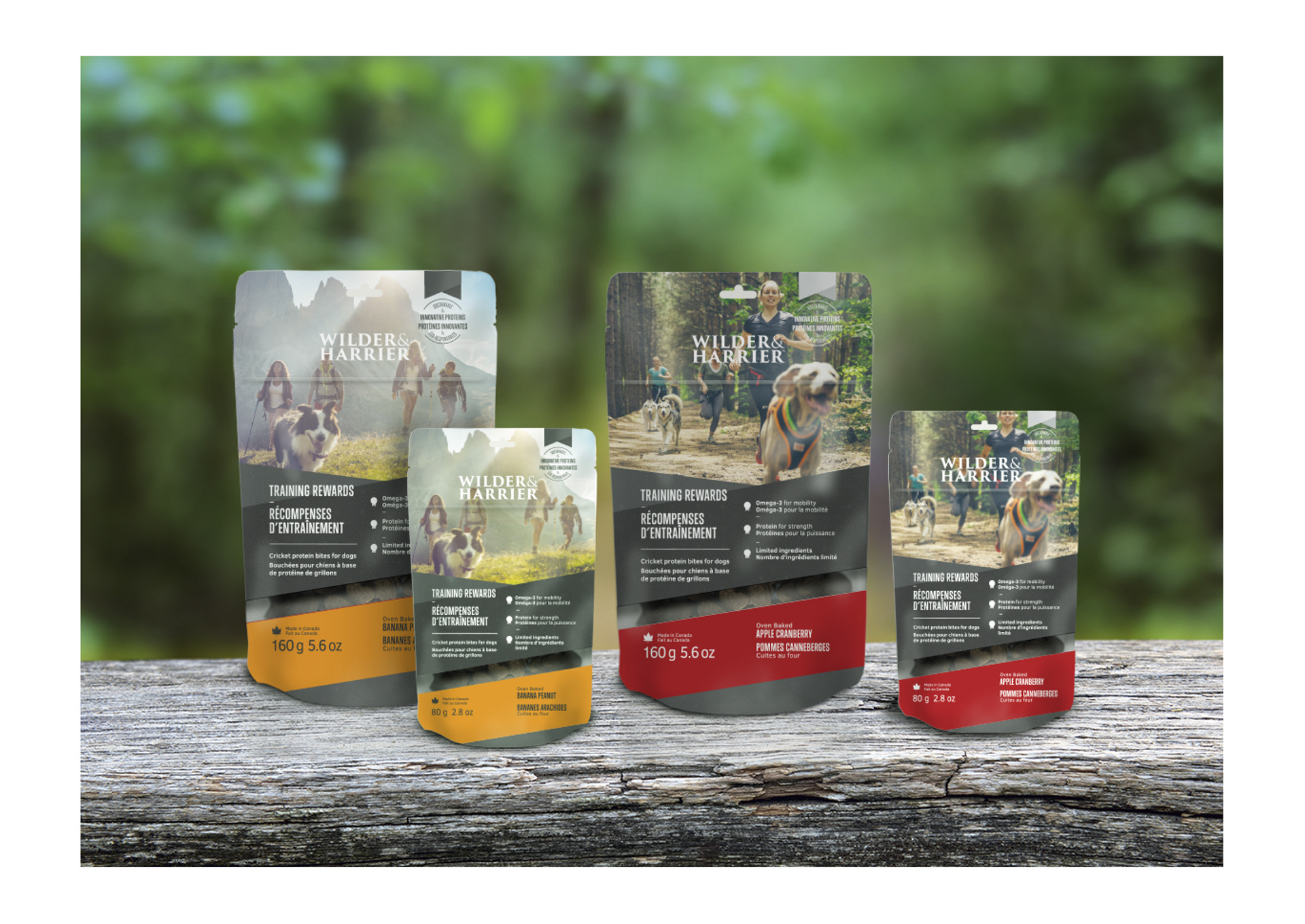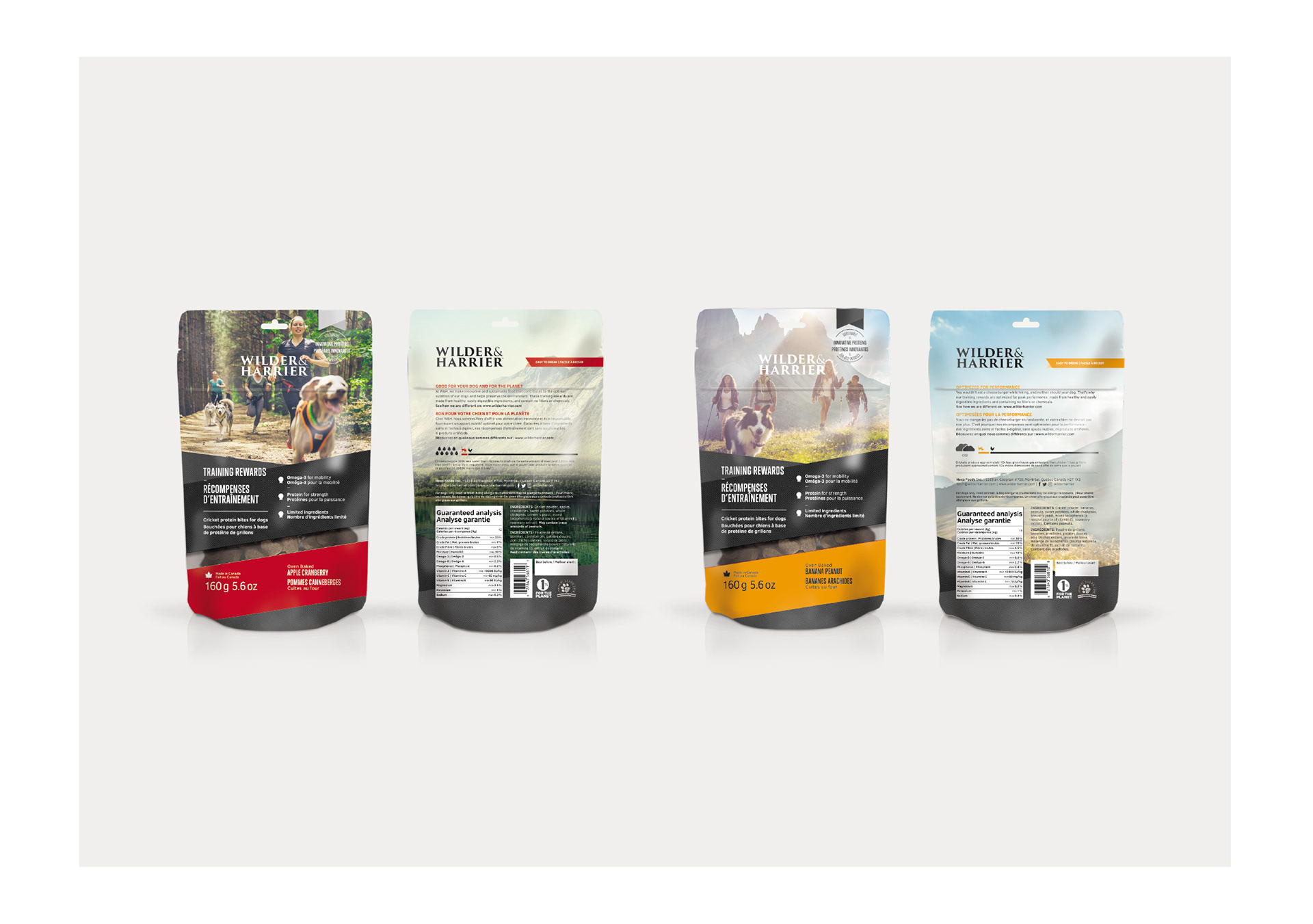 The name


Originally named "Bugbites", the brand was underperforming due to a lacklustre package design that didn't capitalize on the product's key differentiators. The Small Monsters was asked to rebrand the line, including a rexamination of the target market, a new name, a new brand identity and also packaging.
A 'harrier' is both a type of dog, and a cross-country runner, which led to the tongue-in-cheek name, "Wilder&Harrier", which, like the brand, is at once serious and a bit silly.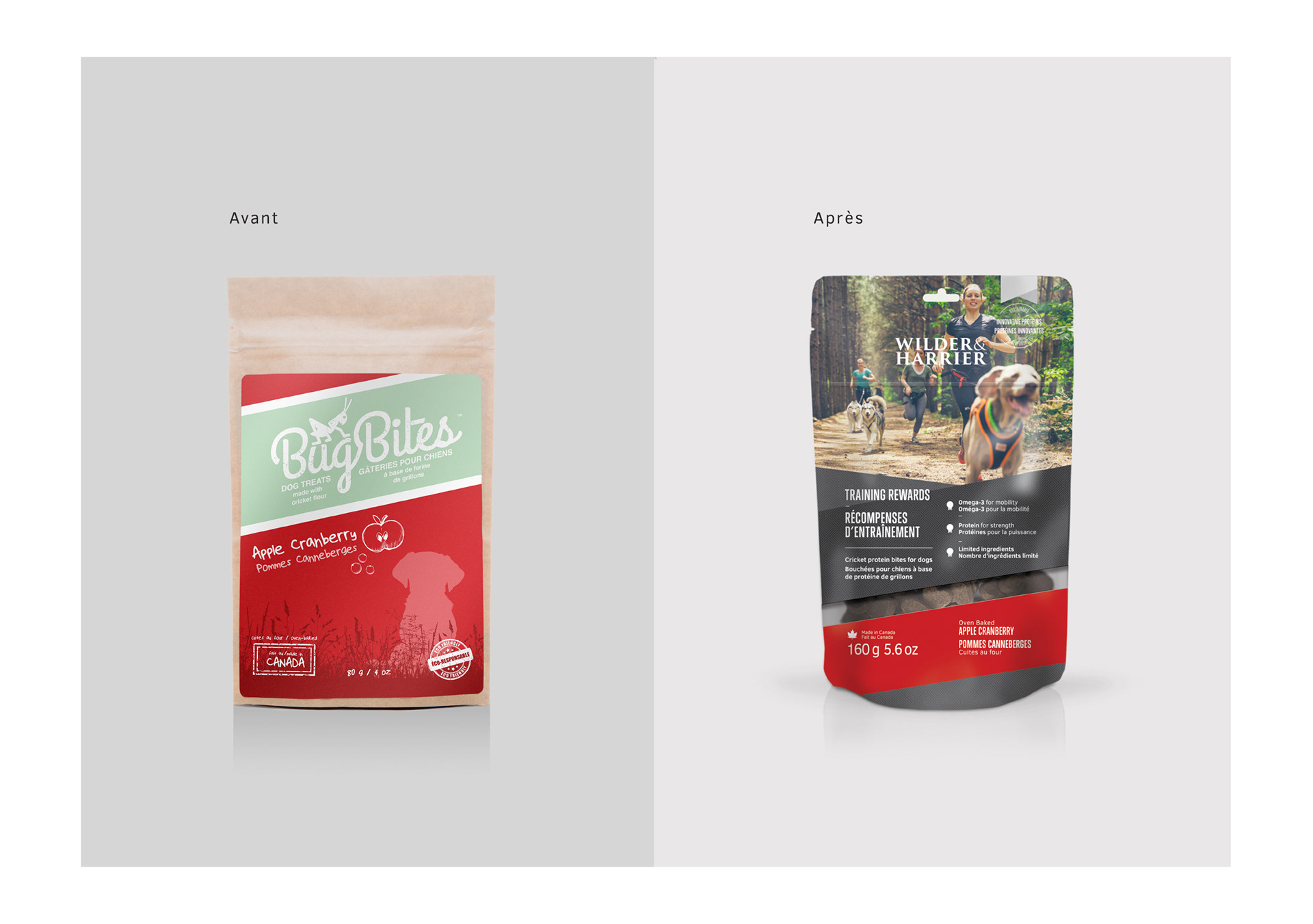 We analysed the market (and even signed up our dogs for their own canicross classes!) and created a brand that mixed humour with our love of the beautiful Canadian wilderness. With a design team composed of a mix of dog lovers and runners, we were able to draw upon our own experiences and emotions to understand how to speak to potential customers.
Through the use of event photos, clean, strong typography and bold colours, we repositioned the brand to speak more directly to a sports-oriented market. Rather than featuring a photo of a cute dog alone, as many pet products do, we chose photos that emphasized the bond between a dog and its owner, and the camaraderie between competitors during races, thereby leveraging the emotional aspects of sport and of dog ownership.
The initial reaction has been very receptive, and the product has gone from one store chain to over 50 retail locations across Quebec and Ontario.